SUBMIT OR SUBSCRIBE TO AN EVENT
END TIME MESSAGES 2ND APRIL - 25 JUNE 2022
Half Night Of Prayer & Praise- 22 January 2022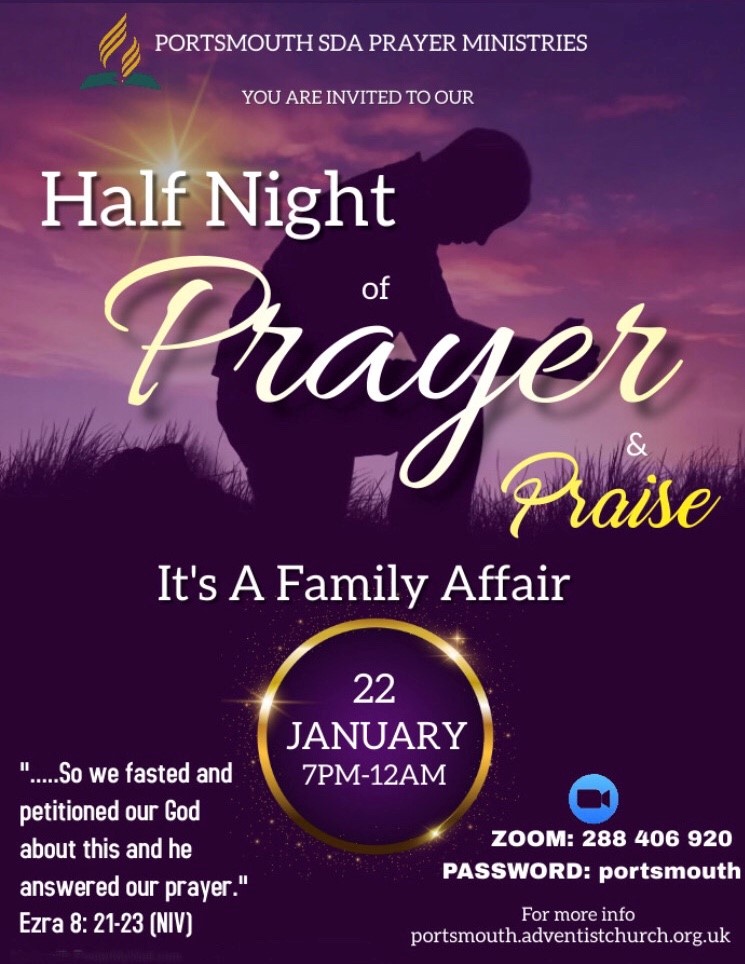 21 Days of Prayer & Fasting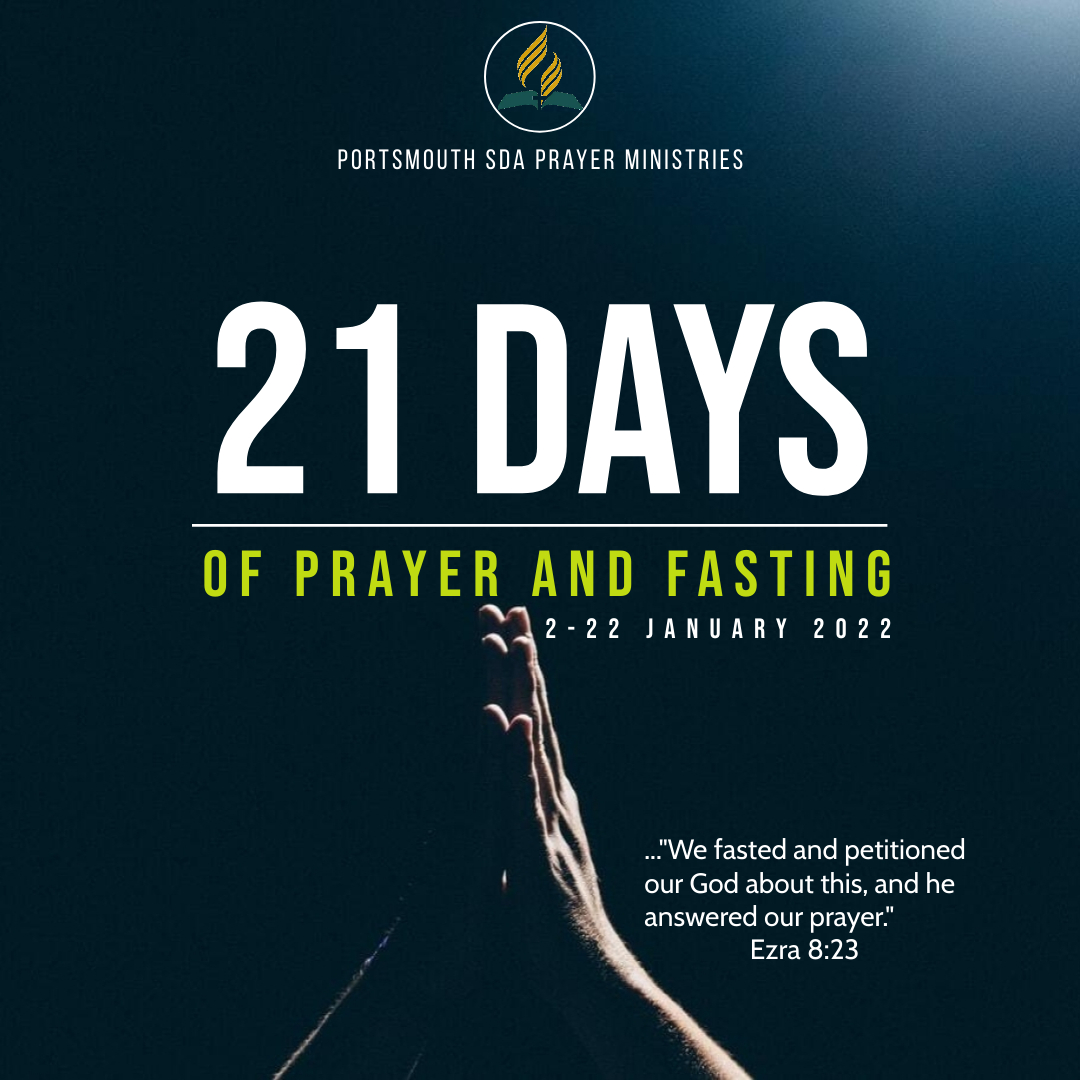 21 Days of Prayer and Fasting Programme
Theme: Praise & Worship - It's A Family Affair Read: Ezra 8 v 21-23
Pray at least 3 times a day
Week 1 (week commencing 2nd January)
Praise and worship, thanksgiving and praying for our children, including nephews and nieces.
Prayer Points
• Pray that children are not abused by anyone.
• For our children to be in the world and not be of the world.
• Their general health, including what they eat and drink.
• Pray that God may guard their hearts and minds in this technological world, including what they watch or read.
• For them to choose God no matter the situation they may be faced with.
• For them to be successful in everything they do. They should be the head and not the tail.
• For their mental health and children with special needs.
• For children who have left the church to come back to God.
• Pray for all students and our Youths.
Week 2 (week commencing 9th January)
Praying For Ourselves, and Families.
Prayer Points
• Pray for our marriages.
• Our finances and for those seeking employment.
• For work related issues and for a better relationship with work colleagues, so that we may be able to witness to them.
• To develop good parental skills and to have a closer relationship with our children.
• For a better relationship with families, including our parents, cousins, uncles, aunties, grandparents, great grandparents.
• For relatives who have left the church to return.
• Good health for all of us as we go through 2022.
• For families who are having difficulties conceiving.
• All pregnancies to go well and for a safe delivery.
• For the single members/ parents within the church and those seeking an answer from God e.g., relationship.
• For healing of the sick in our household/ families.
Week 3 (week commencing 16th January)
Praying For Our Church Family
Prayer Points
• For the Pastor and his family.
• For the leadership of the South England Conference and the British Union Conference.
• Prayer Ministries as they lead out in these 21 days of prayer and fasting.
• That our 2022 elected church officers may be filled with the Holy Spirit and be on fire as they take on the responsibility in helping to drive the church vision forward.
• For all Ministries within the church.
• Pray that God may continue to help us develop a strong faith in Him.
• Pray that God may renew our minds in 2022.
• For members who have left the church to come back to Christ.
• For the church to continue to grow in 2022, and new members will join the church.
• For God to meet newcomers needs in helping to find accommodation, friendship, peace of mind, immigration issues etc.
Notes:
On 22nd January, the Prayer and Fasting will culminate with a Half Night of Prayer session. More details to follow.

The 10 days of prayer will run from 5th-15th January and will be included in this 21 Days of Prayer and Fasting. We will incorporate the 10 days of prayer requests during the 21days. There will be nightly meetings during this time (5th-15th January) on our Church Zoom platform